Changelog
Tip: Open Pastedownload's URL in multiple tabs to paste and download several videos at once.
Download Facebook Private Video
Not all videos on Facebook are publicly viewable by everyone. That's because users can limit who their content can be seen. This type of video is usually called Private Video, only special users who are already allowed to view the contents of the video.
Therefore, Facebook Private Video Downloader was created to find a solution while making it easier for users who want to download videos on Facebook whose visibility status is limited. To download Facebook Private Video, follow the steps below:
1Step
Open your favorite browser application, then enter the Facebook page by typing https://www.facebook.com in the Address Bar. Login with your Facebook Username and Password credentials. Find the Private Video that you want to download.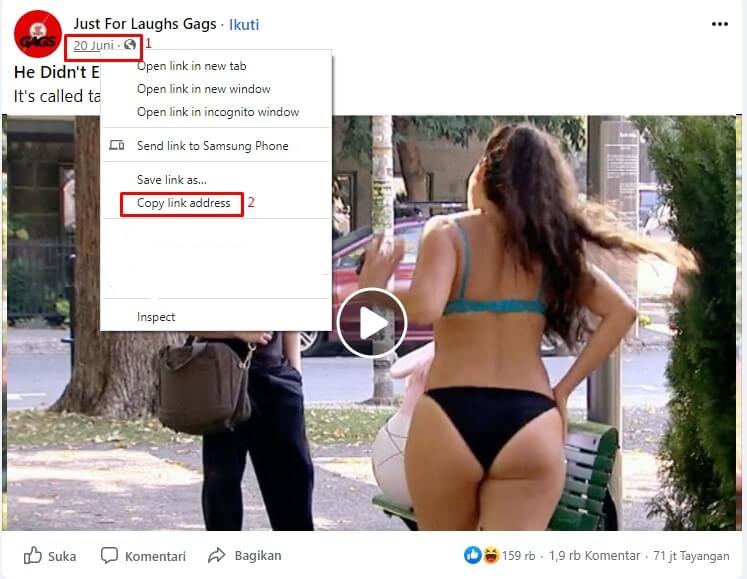 2Step
Copy the URL address of the video as shown in the image above. After that, paste it in the form field number 1 provided. Click the Enter button, then click the COPY URL button. A new page will automatically open. Remove the words "paste://PASTE-URL-here-and-click-Open" in the Address Bar, then paste the copied URL by Right-Clicking -> Paste.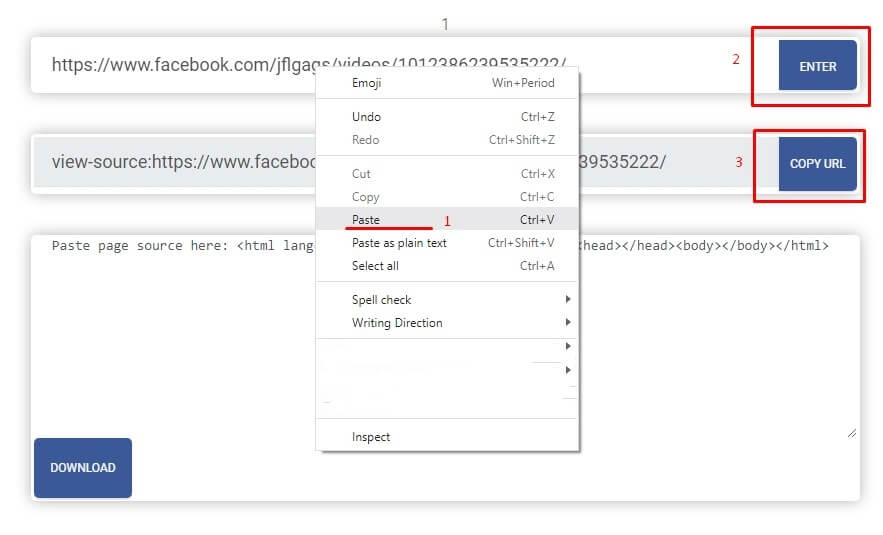 For smartphone users, touch and hold on the address bar until the Paste option appears. Open the address, then copy all the source code. Back to the PasteDownload page, paste the source code in the form field number 3. Automatically, PasteDownload will process it to extract the existing MP4 video link. Wait a moment until the video download link is available.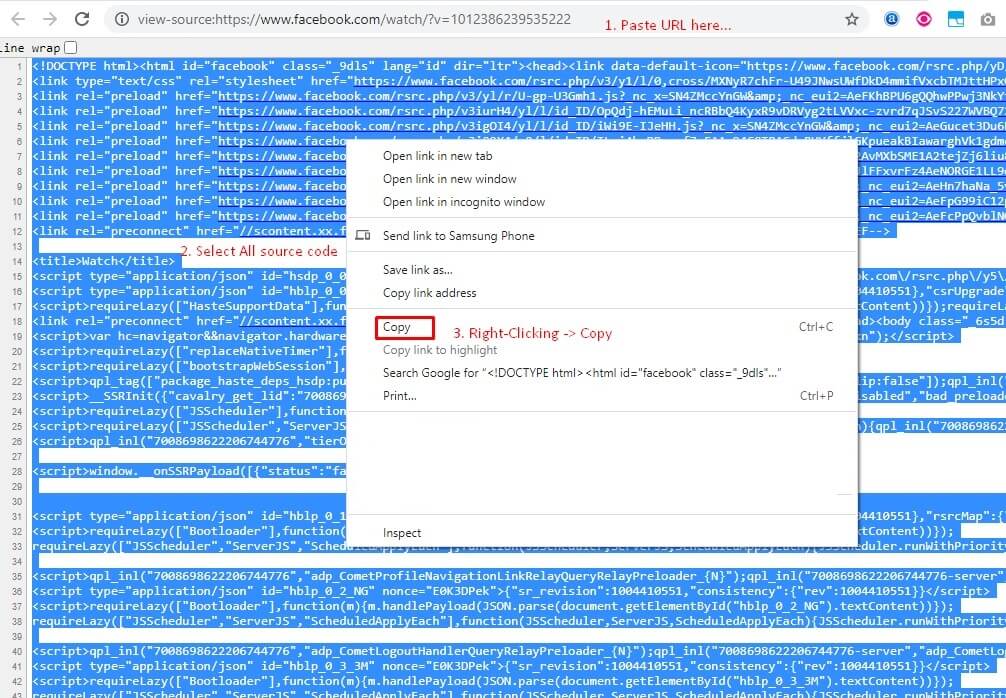 3Step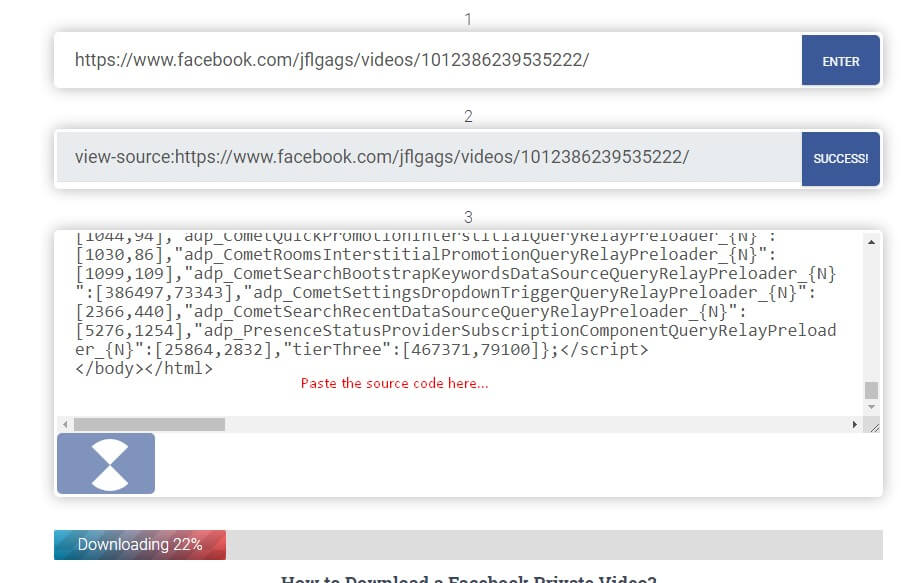 Save the video file to your device by Right-Clicking on the Download button -> Save Link As... For smartphone users, please Touch and Hold over the Download Button and select Download link. The download process will run, and the video file will be saved on your device.
Question and Solution
Is PasteDownload Safe?

Absolutely yes!, PasteDownload is an online based video downloader. No software or app installation required. We guarantee that PasteDownload is 100% safe!.
Private Video Downloader

If you have private videos from one of these platforms: Facebook, Instagram or VK, which cannot be downloaded with a regular downloader. You may use the following Private Video Downloader:

Almost all the video, both private and public, can be downloaded easily through the applications above.
Video Format and Quality

PasteDownload supports popular video formats such as MP4, MP3, MKV, and others. You can select the video quality ranging from Low Quality level 144p up to 1080p Full HD by clicking the Download button before downloading it.
What Video Site is Supported by PasteDownload?

PasteDownload supports so much popular video sites including YouTube, Facebook, Twitter, OK.ru, Dailymotion, Vimeo, SnackVideo, VK, BiliBili, and many others. You can say PasteDownload as "Universal Video Downloader" or "Any Site Video Downloader", because it supports almost any popular video sites out there. Below are some of them.
I'm Having Download Problems

If you're having trouble downloading videos on PasteDownload, it's either an error or a specific problem that shouldn't be happening. You can always contact our Technical Support via the Contact Form provided. Please describe clearly what kind of problem you are experiencing. Submit a screenshot of the error, if any, including the video URL, the type of device and browser you are using. This report is important to speed up the repair process that we will do. Usually, we'll have it fixed in less than 24 hours. Depending on the level of difficulty of the problem experienced.